< Back to all blogs
Summer Body 'Get Fit' Plan – HIIT Training
July 4, 2018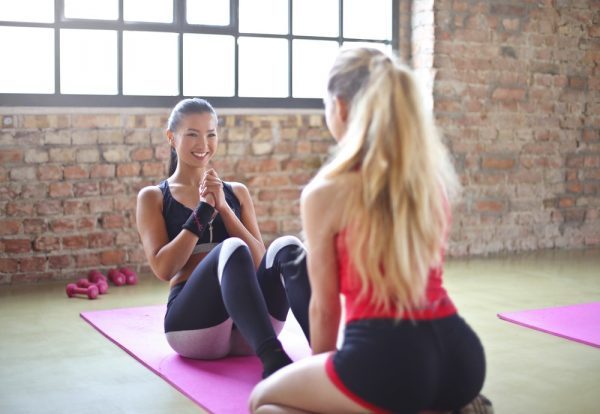 Happy July 4th!
High-intensity interval training (HIIT) combines cardio activities – like running – with strength-training moves or lower-intensity exercises (like bench presses) for another interval, and you go back and forth.
In addition to supporting heart and brain health, much research proves that fast-paced HIIT workouts can help you tone up and prevent exercise boredom.
Keep in mind: The whole point of high-intensity training is to kick up the intensity of your whole workout but especially the cardio elements for additional fat burning before the beach. Too late – it's here!
HIIT Kickstarts Exercise Intensity
Alternating short bursts of intense activity with longer intervals at a much lower intensity blasts fat and calories, say our fitness experts. Athletes traditionally use interval HIIT training to improve performance – and picking the right moves to bounce between is key.
Bursts of speed and plyometrics can build strength and power by working your fast-twitch muscle fibers (the ones involved in quick, explosive movements), while dynamic moves like power lunges can challenge muscular endurance and perceived exercise exertion.
No Equipment Needed for HIIT
But it is more fun with lots of gym machines and moves thrown in. High-intensity busts in a HIIT workout might include intervals on a rower or stationary bike followed by anything plyometric like jumping lunges or mountain climbers to sharply increase your heart rate and exercise intensity.
Since summer bathing suit season arrived all-too quickly this year, we've scoped out the most effective, calorie-torching HIIT workouts across the web. And whether you do most of your physical fitness training at the gym, at your multi-family fitness space or even at the pool, you will get into synch with summer by smashing fat and calories with HIIT training once or twice a week in addition to your regular exercise regimen.
Here are some of our favorite HIIT workouts for a long summer holiday, get ripped!
More Fat-Blasting HIIT Workouts
Are You Doing HIIIT Correctly?
Have a happy, healthy and very fit summer season!