< Back to all blogs
Safety Tips for Fitness Centers
January 22, 2021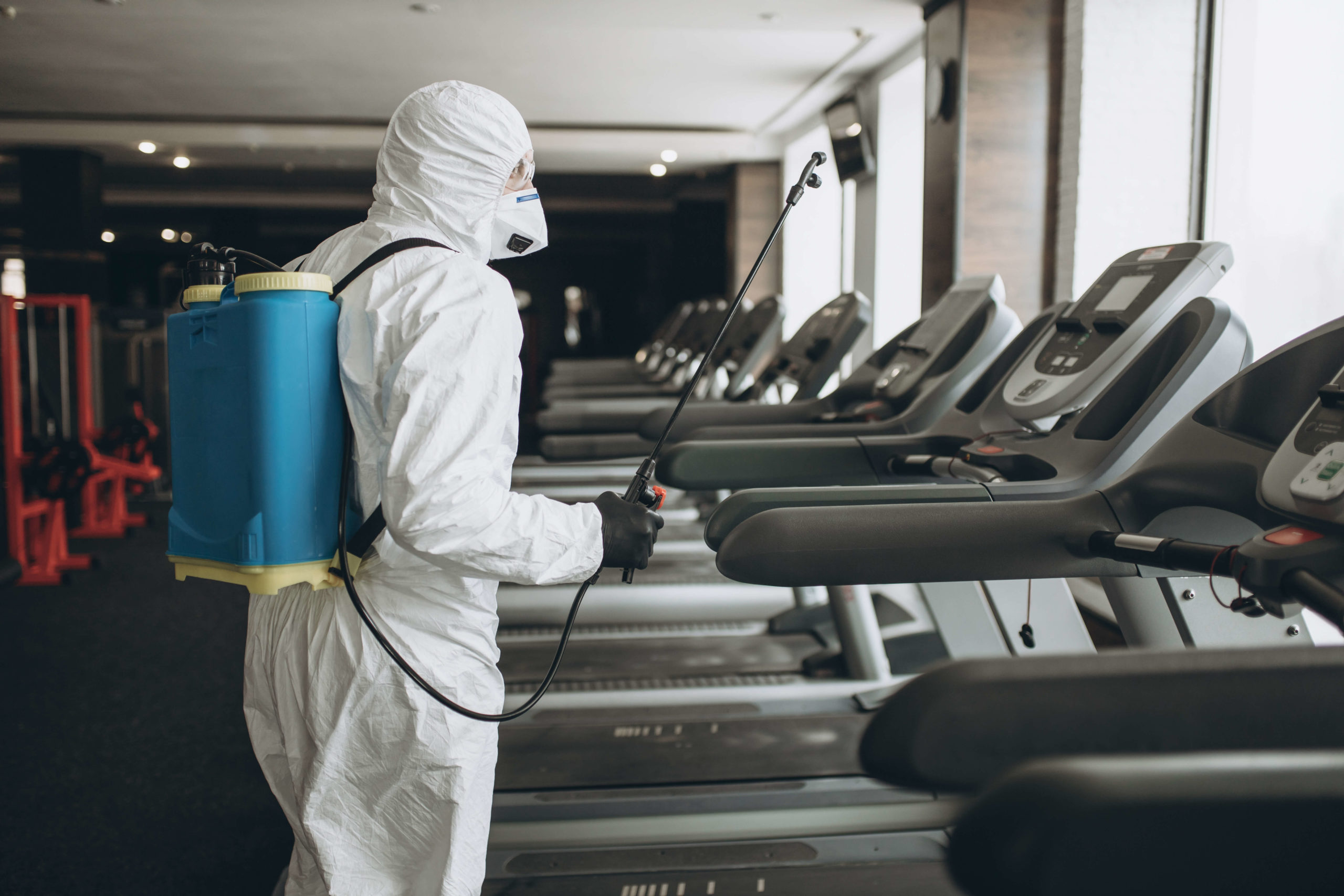 COVID-19 came and disrupted our lives as many businesses closed down to contain the disease. After many months of lockdowns and awareness campaigns, people have learned to live amid the pandemic world.
As gyms reopen, fitness enthusiasts are excited to resume their workout routines. But with most gyms being indoors, there is a high risk of COVID-19 transmission within the facilities. Here's what fitness centers can do to keep their users safe while working out.
Clean and Disinfect Thoroughly
If your fitness center is open to the public, it's essential to clean it thoroughly every day. Consider performing deep cleaning more often, even you have to increase your cleaning hours or hire more staff. Strive to clean shared facilities like toilets after each use.
Erect Handwashing Stations
Another simple way to curb the spread of coronavirus is by washing your hands frequently. Provide handwashing points with soap and clean water in your fitness facility. Encourage the users to wash their hands when entering the gym or switching between equipment.
Sanitize Equipment Between Sessions
Depending on the type of surface, coronavirus can survive for a few hours to several days. Therefore, keep a sanitizer dispenser at the entrance for every visitor to disinfect their hands when entering the gym. Incoming users will have little chance of introducing germs into the facility.
Further, disinfect fitness apparatuses and surfaces each time a user leaves, emphasizing high-touch areas. Provide quality cleaning and disinfecting products and encourage the users to wipe gym equipment before and after use.
Encourage Social Distancing
The CDC recommends a distance of at least six feet between two people to minimize the risk of coronavirus spread. How well you can implement this measure depends on the size of your gym.
Keep various equipment not less than two meters apart and consider installing protective screens in between. Control the number of people in the facility at any time to prevent close contact amongst users. If you run fitness classes, keep the sizes small, preferably in a bigger space or outside.
Control Your Shared Amenities
List down all the shared amenities and high-touch areas in your fitness center and decide how to control their use. Include all spaces where people are likely to get into close contact throughout the day. Include things like fitness machines, dumbbells, gym mats, showers, toilets, water fountains, and so forth.
You can control shared amenities by having a policy that ensures their regular cleaning and disinfection or discontinuing them altogether. Some fitness centers have resolved to close facilities like shower rooms and water fountains. Know what your gym cannot run without, and be sure to maintain the highest hygiene standards.
Restructure Your Gym Schedule
With people spending more time at home, you may have noted a change in workout routines among members. Revisit your timetable and create a program that encourages gym users to come at different times of the day.
Remove peak hours from the schedule to prevent congestion at any one time. Information regarding the allowed numbers may vary with your government and business size, so be sure to confirm. You might need to deploy a booking system to limit gym attendance effectively.
Watch out for COVID-19 Symptoms
Knowing the symptoms of COVID-19 can help in identifying potential cases so you can take action. If a user develops the signs, call emergency medical care services immediately. Consider refunding the member or postponing their workout sessions if they have to go for isolation.
Comply with the CDC's COVID-19 guide for businesses. After a suspected or confirmed case, perform enhanced facility cleaning and disinfection and close the building for at least 24 hours.
Final Note
We might have to live with coronavirus for longer than we thought, but we've learned how to avoid getting contaminated. Prevent the spread of the virus at your fitness facility by observing the measures discussed here.