< Back to all blogs
Programing Your Multi-Family Fitness Center
September 6, 2019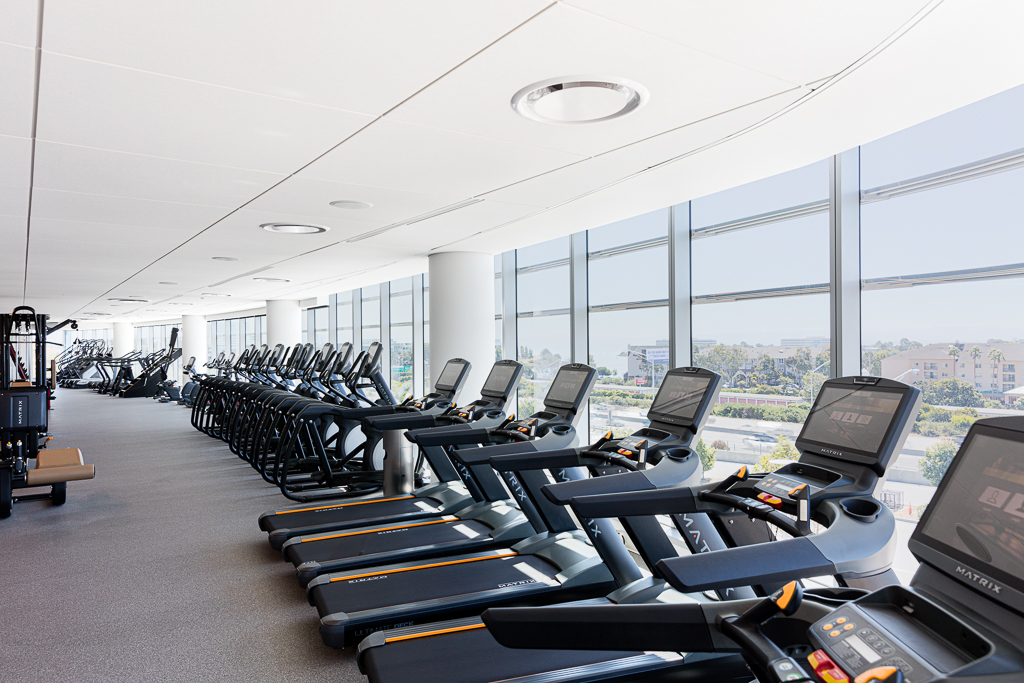 The smoother a multi-family fitness center runs the more value it offers. How do you get to that level, though? Programming your fitness center is about getting the most value out of it. Here are some suggestions.
Hire a Management Company
The organization is an absolute in the fitness industry but not that an easy thing to accomplish. A multi-family fitness center management company can help a several areas. They can provide social programming, group exercise class, staffing and operational hours, pool operation and more. These additional services will enhance the residence expierence and increease retention. The management company also understands the local regulations and how to follow them.
Personal Trainers
Why would someone consider joining a gym instead of using your fitness center? Two words: personal trainer. Once upon a time having a personal trainer was a luxury but today's fitness consumer expects it.
Adding one or two personal trainers to a fitness center is just one more amenity that stands out. If they can save money and get the added benefit of a personal trainer, they will throw away the gym pass forever.
Consider partnering with personal trainers. They provide their clientele and use your space for the workout. They generate revenue for the business without adding to your labor costs.
Take it Online
Online apps like More Active , My Fitness Pal, Fitbit and more, provide fitness centers with everything they need for success in one place. Set residents, frequent travelers and center members up with a personal online fitness plan. They can access nutrition plans and workout guides, too.
Apps will offer business tools, as well, like website design and a full array of marketing tools. Set up an email campaign and center newsletter. Create class schedules and event notifications. Build plans for training and fitness that target your audience. Access a content management tool that will have you blogging in no time. While you are at it, create a new logo fo the center that makes the brand stand out and use it on all your marketing material.
Take a multifaceted approach to programming your fitness center try all three. Individually or in combination, they will give you what you need to build, run and grow your facility efficiently and effectively.
For more information concerning multi-family fitness centers contact your Opti-Fit professional near you.