< Back to all blogs
Opti-Fit Designs the Exercise Experience
March 9, 2021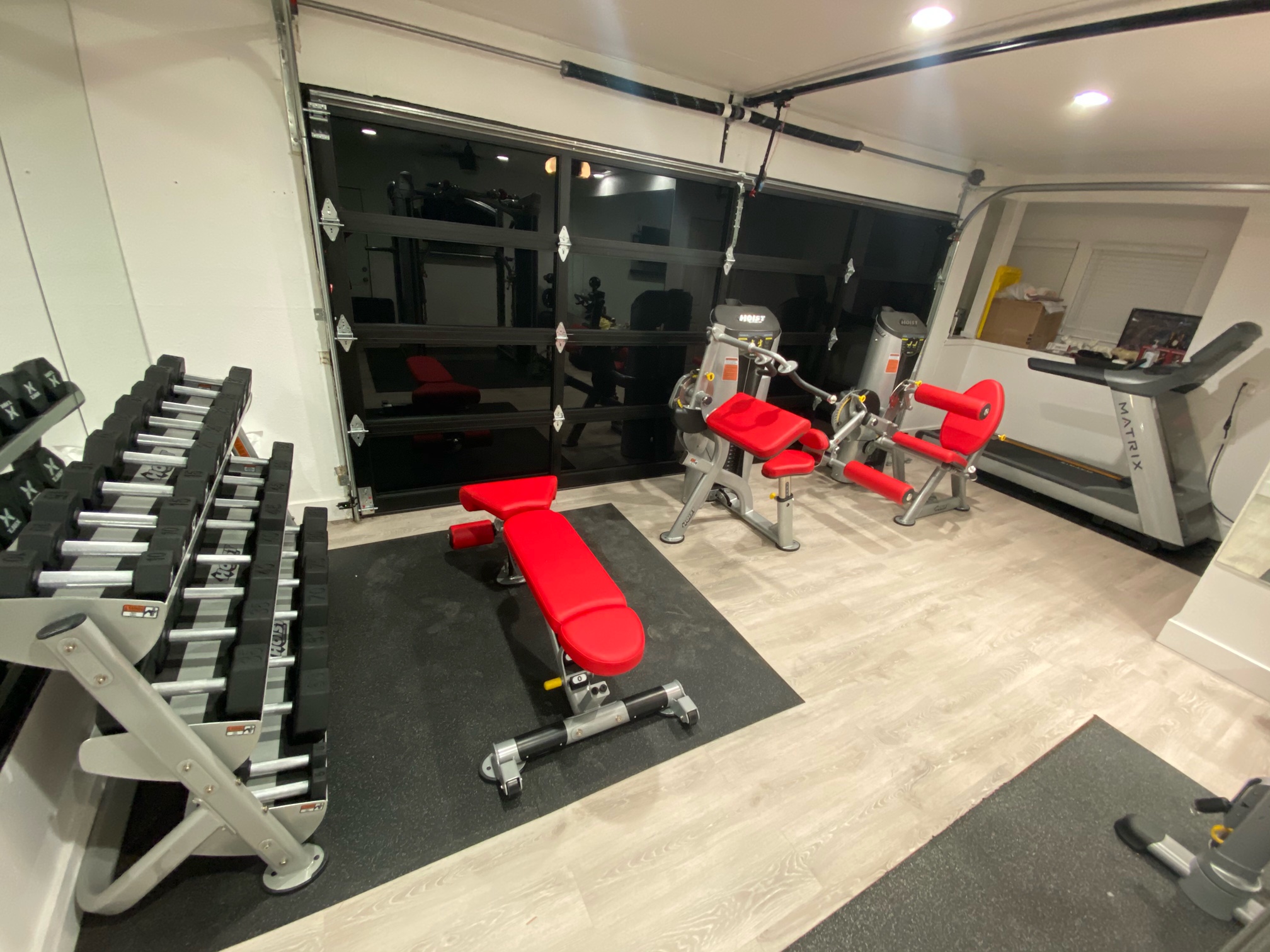 The average gym charges $1, 200 a year. In exchange, you receive a cookie-cutter approach to fitness that's designed for the average gym-goer. The problem is that there is no such thing as an average gym-goer. Everybody and business is different. If you're tired of being treated as though you're average, Opti-Fit is the rare unicorn you've been searching for. We design every fitness space uniquely for your home and fitness needs. Our team specializes in gym design on a commercial and residential level. Maybe you have no space limitations to speak of. Maybe you're trying to squeeze your fitness experience into a small corner of your home. Maybe you're a brand behemoth who's building a gym for your staff. Whatever niche you fit into, we have the goods to turn that tired body into a veritable Adonis or Athena.
How it Works
Opti-Fit is fueled by the brilliant minds of our exceptional wellness consultants. They've gained the wide skill-set required to offer a holistic approach to your exercise needs. Their goal? To reduce your costs, improve your training efficiency, and make sure you have the time of your life while you sweat your way to wellness. The gyms we design are built around a precise exercise program that borrows from a broad range of disciplines. We do more than merely design training spaces. We create a design for a healthier life, and your fitness is our directive.
Motivation
A functional training center isn't necessarily a motivating one. Fitness design needs to inspire work-shy beginners as they turn daily activities into permanent habits. Our spaces beg to be enjoyed, even on those grey, idle days. We put as much work into creating vital aesthetics as we do efficient floorplans. You can't create a beautiful diamond when you focus on only one facet, and the same is true of gyms. We sculpt unique, multidisciplinary centers that incorporate the most powerful modalities in the industry.
Administration
Before we get down to the business of building, we make sure you have a realistic impression of our goals, so we provide a 360 degree, three-dimensional walk-through replete with photo-realistic renderings before we introduce the first yoga mat. Our skills extend to project management, which means you receive a hands-free design experience. We think your energy is better spent on crunches than it is on scheduling.
More than Residential
The skills required to build an in-house employee fitness center are worlds away from those needed to create a functional home gym. We've designed spaces for every industry, from hotels and offices to apartments and universities. We've even managed the demanding health club niche. No space is too big, small, or unusual for us. We marvel in the oddities of our work. Uniqueness is our specialty, after all.
We understand that spaces in the commercial sector need to be client-centric and communicate a powerful brand image. We know home gyms require a gentle learning curve to push their users in the right direction, so we use digital technology to teach our private clients how to use their new equipment. We're an end-to-end provider who guides fitness enthusiasts from their first squat to their heaviest barbel. We'll even make sure you have plenty of beauty to look at while you undertake that journey, and we're not just talking about the body you'll see in the mirror a year from now. Our interior décor approach is as considered as our equipment. We'll make sure you have the hottest sport flooring and accessories on the market for one reason: you deserve it.