< Back to all blogs
Healthy Thanksgiving Menu Options
November 27, 2019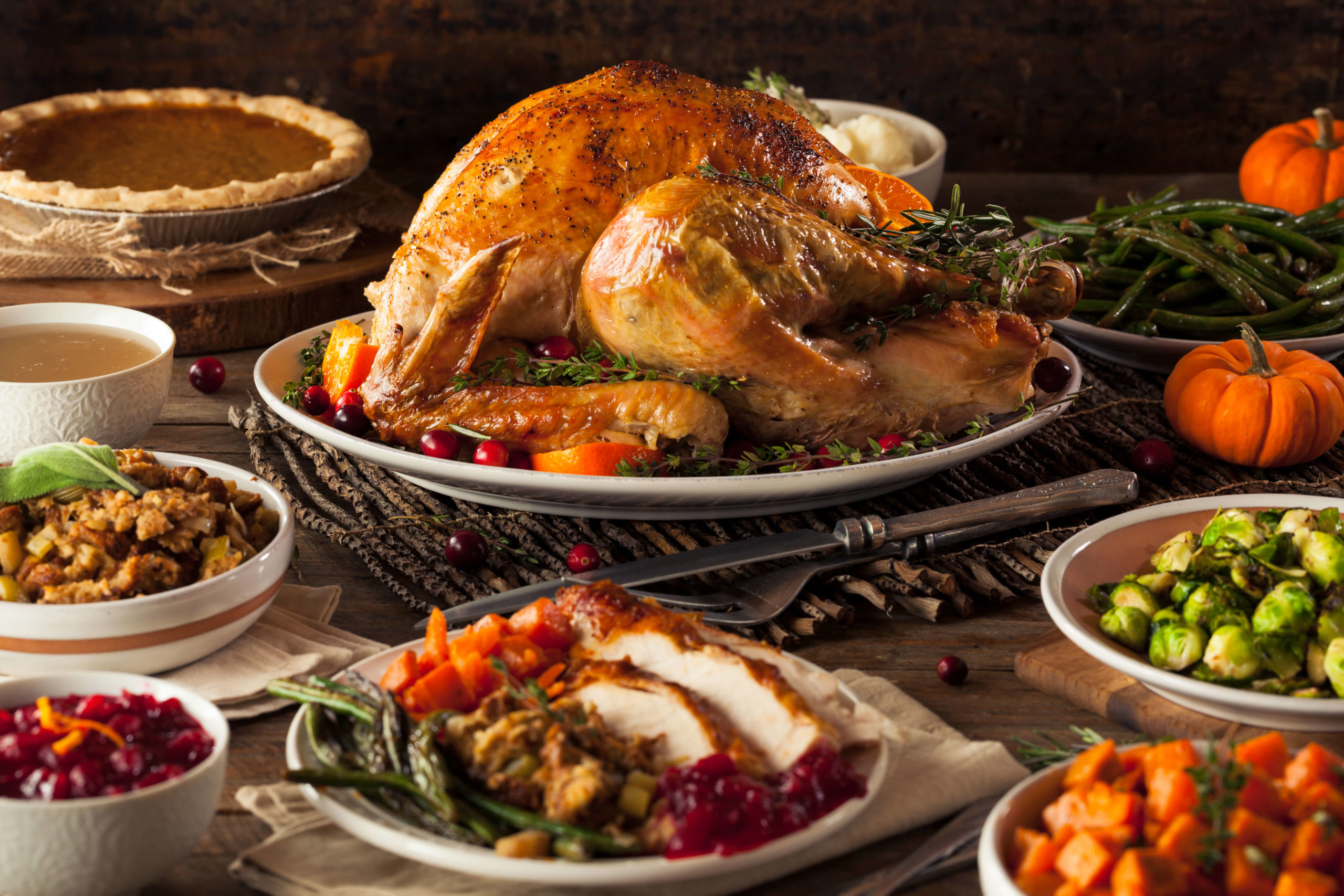 A Healthy Thanksgiving Menu
What are you grateful for in 2019? Is it family, love, or life? How about health? This thanksgiving, you can demonstrate the appreciation of health by eating healthy.
"How?" you may ask, "A boring meal is the last thing that I want for Thanksgiving."
Planning a healthy Thanksgiving menu does not mean that the food has to be boring or bland. My mission today is to prove to you that you can have a delicious but healthy meal this November.
I have created a healthy Thanksgiving menu that will keep your mouth watering, your belly full, and your waistline in check.
a. Nutritious Thanksgiving Appetizers
Appetizers should be light and delicious. Not to delicious to tempt your guests to fill their bellies before the main meal. Here are some ideas
i. Boiled Shrimp Dipped in Buttermilk Rémoulade
Rémoulade is a tangy French Mayonnaise-based sauce that complements fresh seafood. Mayo can be high in fat. For a healthier option, I suggest using fat-free buttermilk, Greek Yoghurt, and canola mayo as the base of your Rémoulade.
ii. Caramelized Leek and Spinach Dip
The classic spinach and cheese dip packs a tonne of calories. Instead of cheese, we use caramelized leek for flavor. For a creamy texture, you can supplement this appetizer with the protein-rich Greek yogurt.
For the greatest appeal, serve with carrots, radishes, and endive leaves. Homemade pita chips also work well.
Healthy Thanksgiving Stuffing
Yes, Thanksgiving stuffing can be healthy. Here are some ideas
i. The Classic Herb Stuffing
You will need some bread, carrots, celery, garlic, and onions. The whole bread ups the fiber while the veggies inject some flavor and nutrients to the stuffing.
ii. Pear, Sage, and Golden Rising Stuffing
For this stuffing, you will require some sourdough bread cubes, some pears, thick-cut bacon, fresh sage, and tart golden raisins. This aromatic stuffing is quite sophisticated.
Healthy Turkey Recipes
These recipes feature flavor inducing tips like brining, spatchcocking, and curing.
i. Honey-Bourbon Spatchcocked Turkey
Brine the turkey before roasting it to ensure that the meat is juicy and full of flavor. After the honey-bourbon brine, you spatchcock the turkey to remove its backbone. Roasting the turkey flat in the oven allows it to cook evenly while developing a crisp golden skin.
ii. Grill-Smoked Turkey
Here is another exciting alternative to spatchcocking a turkey. Cure your turkey in a spicy mixture of cummin and fresh sage. Lastly, let the bird soak in the smoke of a charcoal grill.
Finger Licking Thanksgiving Desserts
Conclude your thanksgiving dinner with these mind-blowing desserts.
i. White Chocolate-Raspberry Tart
Your guests will love this refreshing raspberry tart. The secret to its richness in flavor is the clever use of ingredients. With a shortcake-like crust, the freeze-dried raspberries and crackers blend well with creamy white chocolate and yogurt topping.
ii. Matcha Chocolate Crackle Cookies
Matcha powder is gluten-free and packed with antioxidants. Like regular cookies, match chocolate cookies are delicious. Unlike regular cookies, they are nutritious. Bake a batch for your guests and witness the magic.
Be Thankful for Health this Thanksgiving
You have prepared a delicious and healthy meal for your family and friends. You have enough food for the day, and you can feast on the leftovers on the days to come.
Remember that eating healthy doesn't mean having a flavorless meal. With the clever use of ingredients, you can transform any meal into culinary excellence.
Influence someone to adopt a healthy lifestyle. Happy Thanksgiving