< Back to all blogs
Custom Corporate Fitness Facilities
March 7, 2018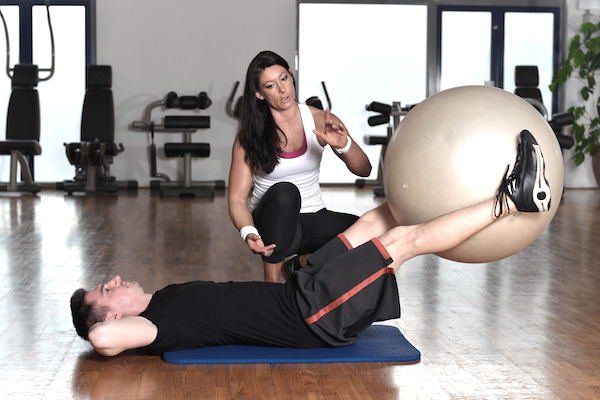 Convenient and Customized Exercise
Businesses are getting employees moving and grooving with on-site workout facilities and custom fitness programming that pays for itself in employee health, engagement and worker morale.
If you can create an attractive, efficient and inspiring office fitness space in or around your office, then you help make the idea of consistent and convenient exercise a part of the normal workday schedule.
Healthier offering in the company cafeteria, group fitness classes and period company-wide weight-loss "challenges" all contribute to the health and engagement of your employees. Demand for on-site facility fitness opportunities is continuing to increase, according to Corporate Wellness Magazine.
If you're considering a new exercise space in your office, it probably falls directly on your company's capital to create these spaces, so budget, space obstacles and facility security contribute to the creation of your ultimate corporate wellness areas.
Accessible, Appropriate Workout Spaces
When regular exercise amenities enter the picture – including personal training and group fitness classes – your office exercise facility may increase worker performance via stress relief and improved concentration.
As Opti-Fit engages and helps craft your customized corporate fitness space, we literally create the visual mission statement showing your company's commitment to all of its employees. Design staples your corporate fitness space will likely include a flexibility area, a variety of strength and cardio equipment options, plus an inviting atmosphere.
Time to Go Green?
Our ultimate goal is to help you make exercising and healthy choices very convenient and accessible. We will analyze and investigate your specific employee or tenant demographic. Design staples include a flexible space, a variety of equipment options, and an inviting setting.
Fitness facilities may come with environmental perks these days. By eliminating the need for your employees to drive offsite to exercise, you reduce their carbon footprint. Green cleaning, recycled flooring and low VOC paints are at the forefront of the green building movement.
Opti-Fit offers an innovative suite of consulting services and project management to deliver your vision for office-based facilities and operations, from concept to completion.