< Back to all blogs
Convenient Corporate Fitness Incentives
August 7, 2018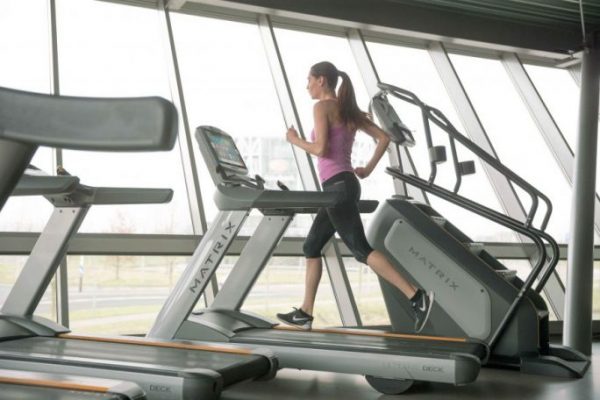 Making Corporate Fitness Accessible
Corporations are getting employees moving with on-site workout facilities and custom fitness programming that pays for itself in employee engagement and worker morale.
If you can build and create an attractive fitness space in or around your office, and schedule exercise time around your employees' work schedules, business owners actually help make consistent and convenient exercise part of the normal workday – and very much contribute to the health and morale of your employees.
Original fitness centers with personal trainers and a slew of cardio machines had certainly made way for on-site yoga studios, compact weight stations and access to local courts.
Increase Employee Health and Morale
Despite economic challenges, the demand for on-site facility fitness opportunities is continuing to increase, according to Corporate Wellness Magazine. If you're considering a new exercise space in your office, it probably falls directly on your company's capital to recreate tight spaces, so budget, footage obstacles and security will contribute to the creation of your ultimate corporate wellness areas.
When regular exercise amenities enter the picture – including personal training and group fitness classes – your office exercise facility may also significantly increase worker performance and concentration with stress relief classes like yoga, tai chi and meditation programming.
Think Exercise Quality, Not Quantity
The ultimate goal is to help make working out convenient and accessible for all of your customers and residents. Design staples typically include an inviting setting, natural light and a variety of equipment options at the hub of your corporate wellness center.
10 Fitness Incentives at Work
When space is at a premium, it pays to invest in fitness perks for your employees, such as personal training and employer-paid gym memberships, while still providing the basics:
Access to multiple running trails
Yoga and Pilates classes
Rock climbing wall
Juice bars
Healthy bistro fare
Pool access at a local YMCA
Weight loss competitions
Charity walks
Resistance bands and balls
Company bowling leagues
Opti-Fit offers an innovative suite of consulting and project management services to deliver your vision for office-based facilities and corporate wellness operations, from concept to completion. Contact us for a free site assessment.