< Back to all blogs
Benefits of Group Fitness Programs
May 30, 2019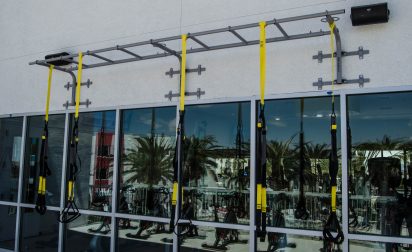 We all know that motivating yourself to hit the gym several times a week doesn't come easy. In any health club, there are three primary spaces. The strength training areas (for free weights and machines), the cardio part and the group fitness studios. Each of these can truly help improve your workout routine.
Group fitness programs not only offer standard health-related benefits but can also augment key aspects of your social life. A study conducted by the Nielsen group indicates that 36 percent of people who exercise regularly prefer to do so within groups or class activities.
That's why having groups or gym-wide fitness challenges can help increase retentions of customers like:
Allowing customers to compete with their friends or peers
Recognizing individual and group progress and success
Leveraging the competitive nature as a way to motivate members
Bolster Retention
Most of the attrition in the fitness industry comes from individuals who leave the program before they get started. The goal is to retain them from the first day, and the secret is good customer services. Study shows 81 percent of members are more likely to come back to a company after good service.
Most fitness facilities transform the orientations process from a single-day activity to daily, weekly, monthly, or even yearly challenges. This includes different activities and milestones such as introduction to the facility, a thorough fitness assessment, and opportunities for social interaction.
Fine-Tuned Programs for Business Growth
Nearly every fitness center, large or small has personal trainers to help in creating realistic and customized exercise plans that help clients achieve their goals safely and effectively.
With a member's body compositions result such as their health profile, interests, and fitness goals, then the fitness coach can develop a personalized small group training plan that works for them.
By designing personalized workouts that match the current body composition of your customer, they will be able to form a regular workout schedule and achieve the expected results faster.
When members achieve their goals, they create huge trust in what your program. You create excellent customer service, which 86 percent of customers are happy to pay up to 25 percent more for, which leads to reputation growth. They are also likely to recommend their friends, which translate to more revenue from members subscription.
Occasional social nudges such as text messages, phone calls, social media, and face-to-face communication can help increase attendance among members. In addition to social connection, most gyms offer special discounts and coupons for new and existing members as a retention's strategy.
If you want to build a group campaign with outstanding group fitness equipment and workout programs that are built around members interests, contact Opti-fit and explore the available offers for California and Nevada areas.