< Back to all blogs
A Decade in Fitness Centers
December 26, 2019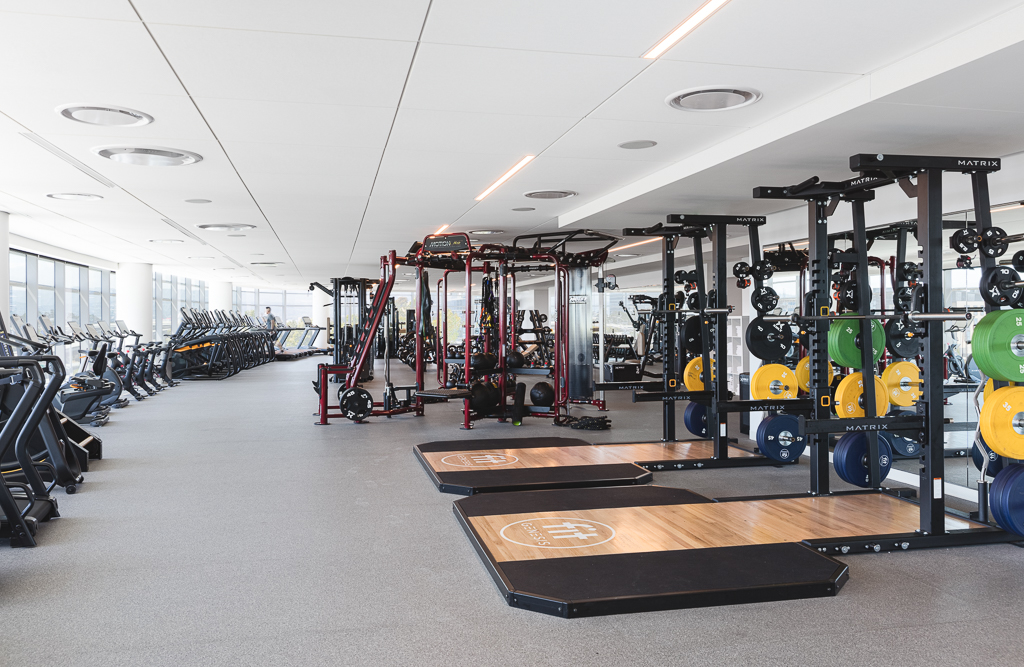 From fitness routines by the beach to sophisticated gizmos, we have witnessed some interesting trends and changes in the last decade. Join me as we review the last decade of fitness.
The decade started on a high. We saw a shift from the brick and mortar style of fitness as boot camps and workout classes gained popularity. In 2010, people traded their gym memberships for dance therapies. Zumba, Afro-Cuban, Bollywood, and ballroom dances gripped the masses.
We saw fitness instructors seeking training in the "new" trend to deliver the services more efficiently. Gone are the days when hiring a personal trainer was a thing for the rich. Common folk sought the assistance of personal trainers at the dawn of the decade.
The fitness industry had a sudden growth spat between 2011 to 2013. We saw the new gyms and fitness centers popping up indiscriminately in the United States.
The fitness age demographic broadened dramatically. There were fitness programs that target adults and older children. The obesity epidemic drove many parents to seek solutions from fitness experts.
During this period, we saw the incorporation of different strategies. There was a focus on nutrition. Intermittent fasting was a trend between 2011 to 2013. There was also attention to calorie intake. Many people traded their high carbohydrate diets for the gluten-free lifestyle.
We saw the intermarriage of tech and fitness during this period. Through your smartphone, you could measure the intensity of your workout. Some apps could measure the number of calories that you burnt during a particular run.
The technology interest wasn't only in the software. We saw updates in the hardware with the development of wireless headsets and smartwatches. You could strap your phone on your arm, queue your favorite tracks, and work out. Alternatively, a smartwatch on your wrist was all you needed.
From 2013 to 2016, we saw the rise of functional and movement-based workout. We saw the traditional gym equipment share their space with battle ropes, monster truck tires, and kettlebells.
We saw a crucial moment in the evolution of fitness centers. The gym that immersed a large number of people into a program that incorporates aerobics with high-intensity strength activities.
By 2016, gym instruction and personal training had caught on. More clients were looking for one-on-one engagements with personal trainers. Trends such as cross-fit and functional training lured more and more people.
We also saw the introduction and growth of 24/7 gym chains. Busy schedules and crowded gyms was no longer an excuse to skip leg day. You can swing by the gym before the break of dawn or in the middle of the night.
In the mid-2010s, we saw the evolution of fitness technology. Fitness trackers and apps could offer more. Fitness apps could give you information on your heart rate in real-time. Your phone could hand you a report on your sleep patterns.
Gym equipment also got smarter. Treadmills came with social media capabilities, and your stationary bike could connect you to a personal trainer.
Moving forward to the 2020s, we are looking forward to what the decade has instore for us. Will we see a resurgence of some old trends with a new twist? For now, only time will tell.
We could witness a focus on client wellness, along with traditional health and fitness activities. We may see an interest in the mental and social wellbeing of the client.
Dynamic injury rehabilitation, the provision of wellness interventions, and functional movement could be a trend in 2020 and beyond. I look forward to seeing what the next decade will bring.
For more information on fitness centers, contact your local Opti-fit representative in California and Nevada.